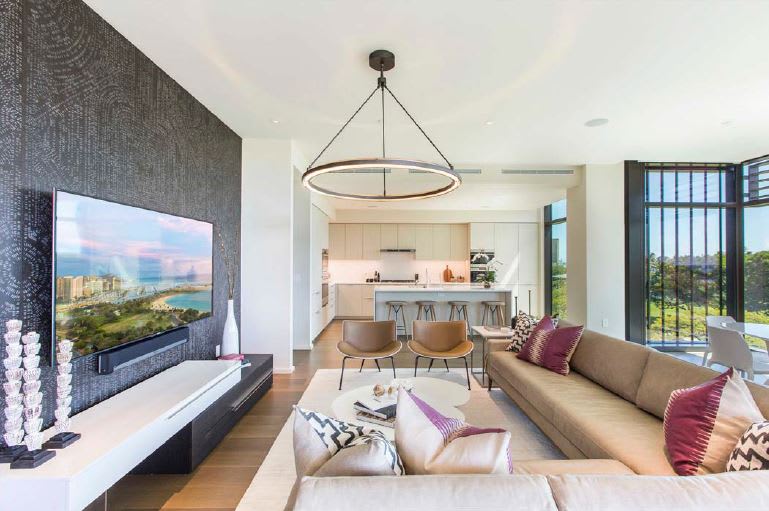 While all 216 condos from the original Park Lane developer have long been claimed, setting industry sales records, there are a select few now available on the resale market, including newly listed, Ocean Residence #7401.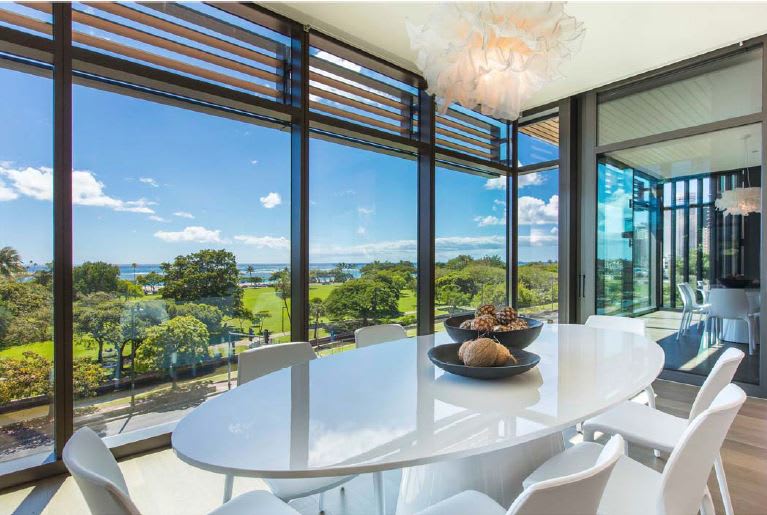 This premier 3-bedroom, 3.5-bathroom residence is nestled on the crest of Park Lane overlooking the Pacific Ocean and Ala Moana Beach Park. It has a modern aesthetic with a design nod to our island culture through its textiles, colors and coveted art collection. This residence – aligned to an infinite horizon, is positioned with unparalleled vistas of Hawaii's natural beauty, while being intentionally designed with a composition of clean and modern lines.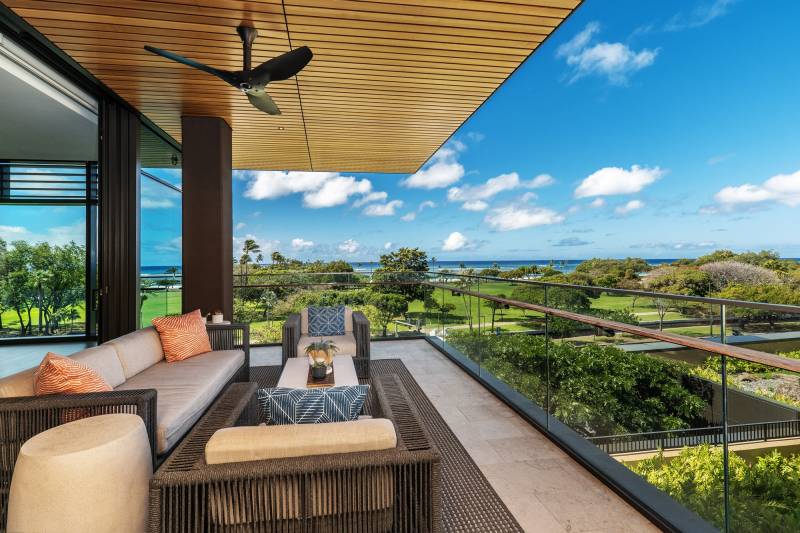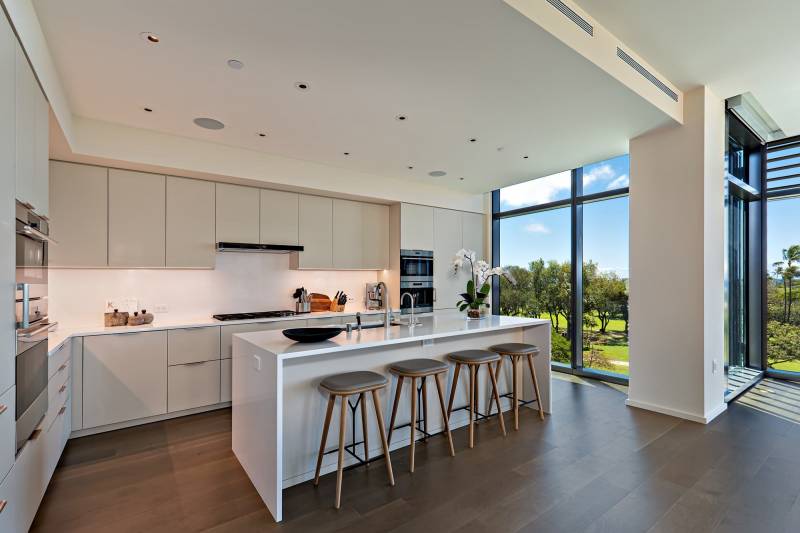 This property is being sold as a turnkey listing, fully furnished by Interior Designer, Holly Boling Ruiz, of Philpotts Interiors, with a top of the line Audio Visual System from Blue Print Hawaii and curated fine art by Honolulu-based Art Consultant Kelly Sueda.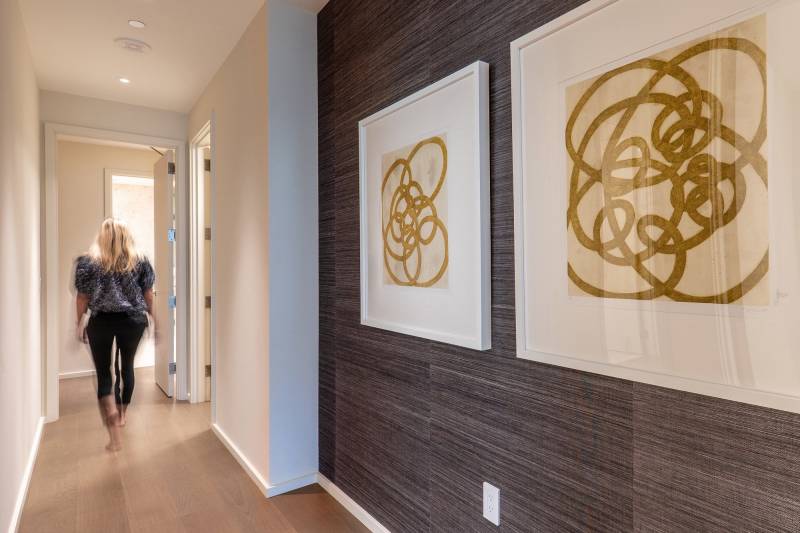 "We believe in creating spaces that celebrate a place. We do this by taking the time to know the gifts of each location," said interior designer Holly Boling of Philpotts Interiors. "The views of this residence are one of a kind, so we created a space that speaks to the quiet of the view and translates the environment into places of warmth, elegance and sophistication," added Ruiz.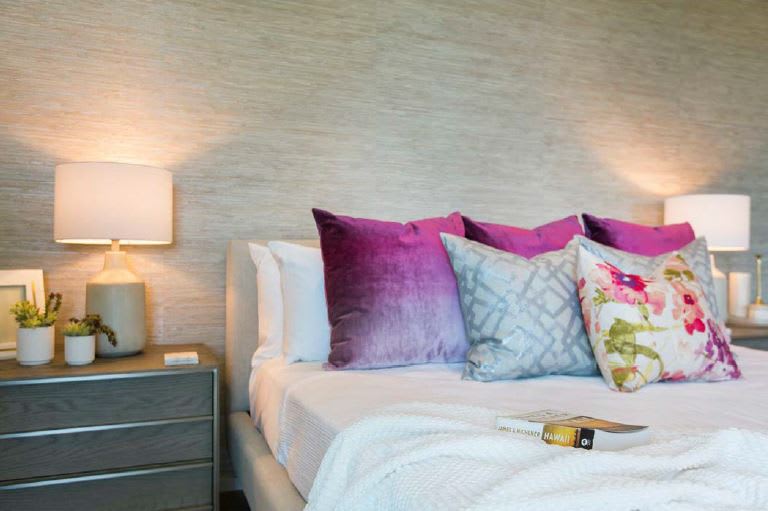 Following the lead of Park Lane's notable art collection which narrates the lush common areas, including original pieces by Andy Warhol and Yayoi Kusama and large sculptural installations by Tony Cragg and Jaume Plensa, the listing price for Park Lane #7401 includes an Art Collection of its own which is comprised of Ten (10) large framed pieces adorn the walls, all offset pieces, considered original, and done by hand.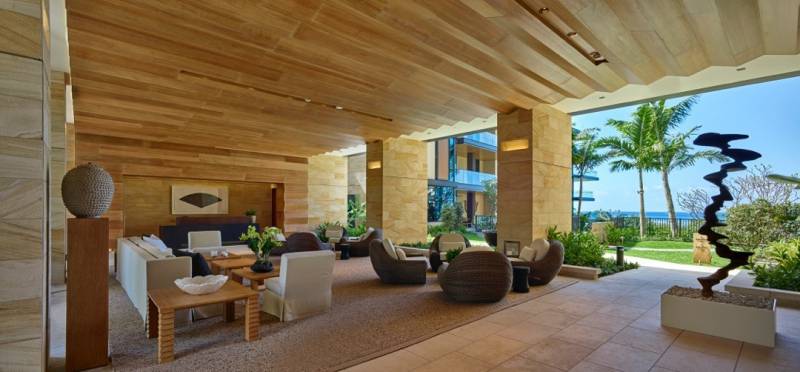 "This was a wonderful project that came together room by room, and piece by piece, with magnificent inspiration," said Kelly Sueda, local find art curator and consultant. "For the art program in Park Lane unit 7401, I wanted it to be an extension of the quality of the artwork of Park Lane community at large, something that felt seamless as you enter the door. Having a bold statement like Pat Steir's waterfall series to welcome you into the residence sets the tone for the incredible interior design working in partnership with the art selections," said Sueda.
Other well-known artists included in the collection that comes with the home include works by Amy Kaufman, McAurther Binion and, Eve Stockton.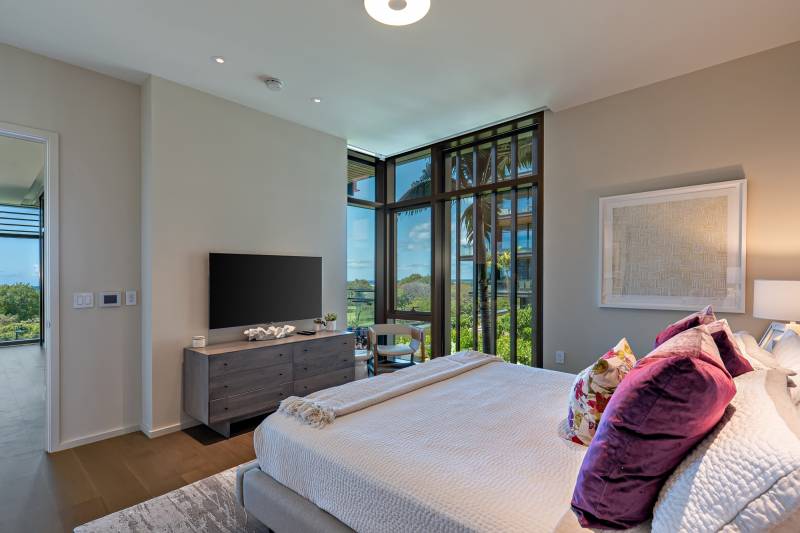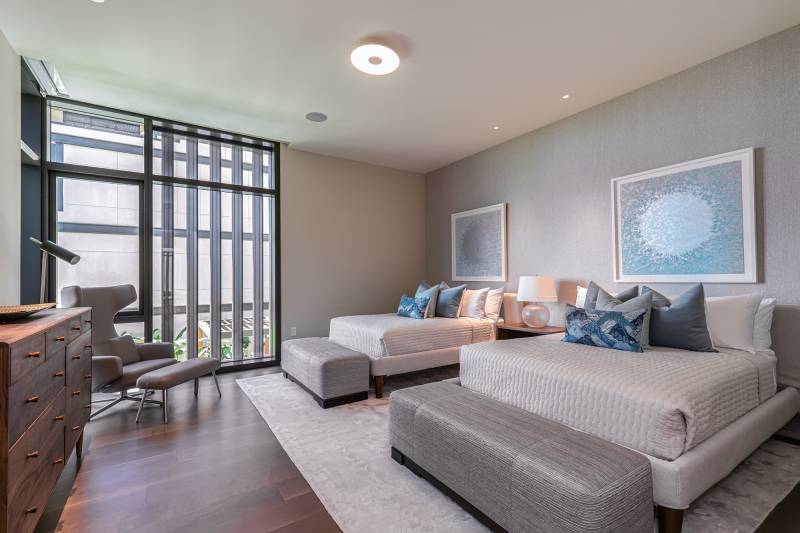 "For the bedrooms I chose softer tones with incredible detail, so not until you encounter the work up-close, do you notice the subtle elements working together to create a successful piece," added Sueda.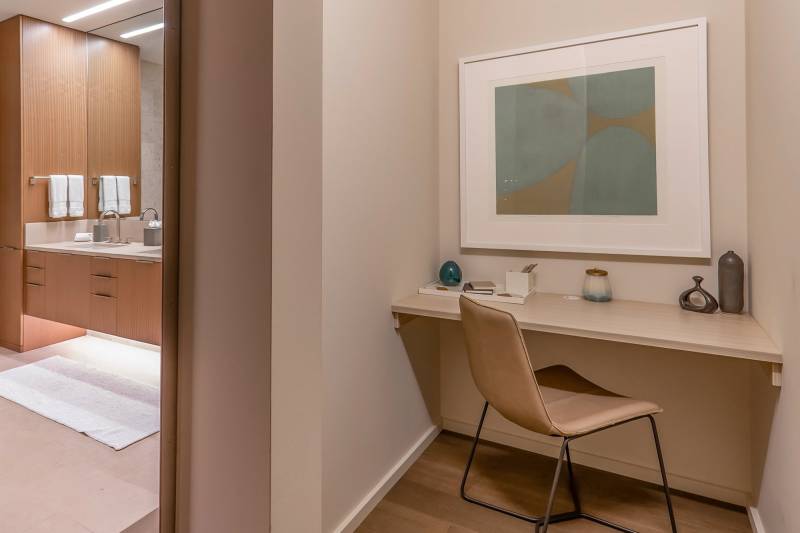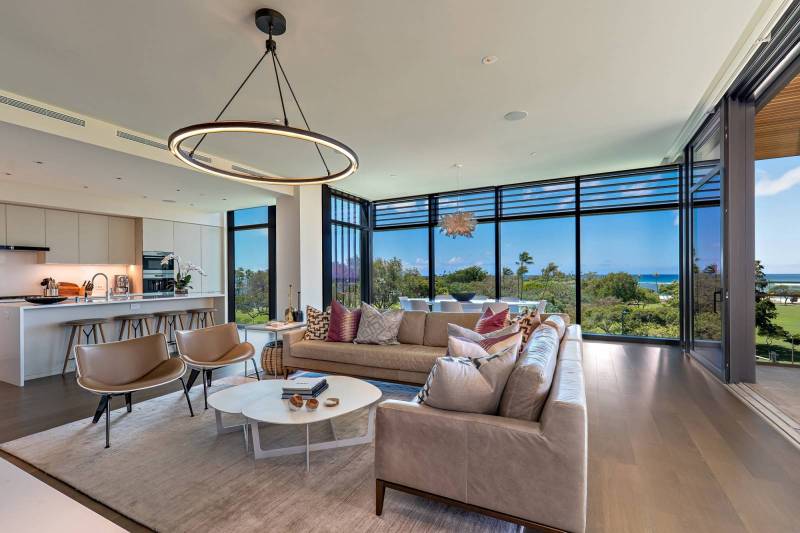 For a video tour of this unique resort escape and its expansive art collection visit – Vimeo.
Developed by the Honolulu-based development team of The MacNaughton Group and The Kobayashi Group, the developers behind several of the city's most successful lifestyle towers included Hokua, One Ala Moana and Capitol Place, Park Lane has positioned itself as the pinnacle of luxury in Honolulu.
For more information on this listing or any other furnished luxury condos or single family homes in Honolulu, please email or call.