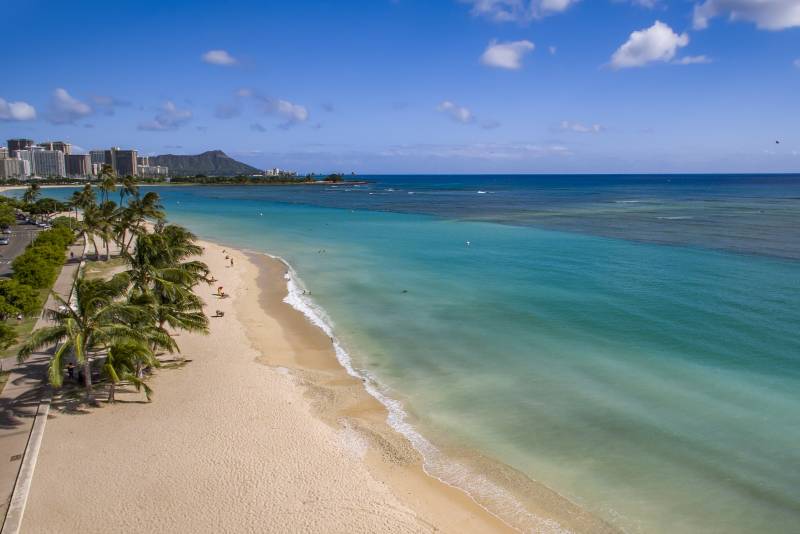 Ala Moana Beach, the beach and park that fronts Park Lane Ala Moana
For years, luxury condo sales on Oahu have been on the rise, often surpassing single-family home sales in the Kahala/Diamond Head area as second home buyers are attracted to the security, amenities and ease that comes with condominium ownership. Homeowners have complete peace of mind with a "lock and leave" function on their investments, affording assurance on their global multi-property portfolios.
Amid the Covid-19 pandemic, condo developers are tasked to deliver inventive design solutions that are mindful of health protocols while not compromising the standards of luxury. Fortunately, the developers of Park Lane Ala Moana had foresight on the values of safety, privacy and containment while still affording independent leisure. The following six design features make Park Lane one of the safest luxury condominiums in the world.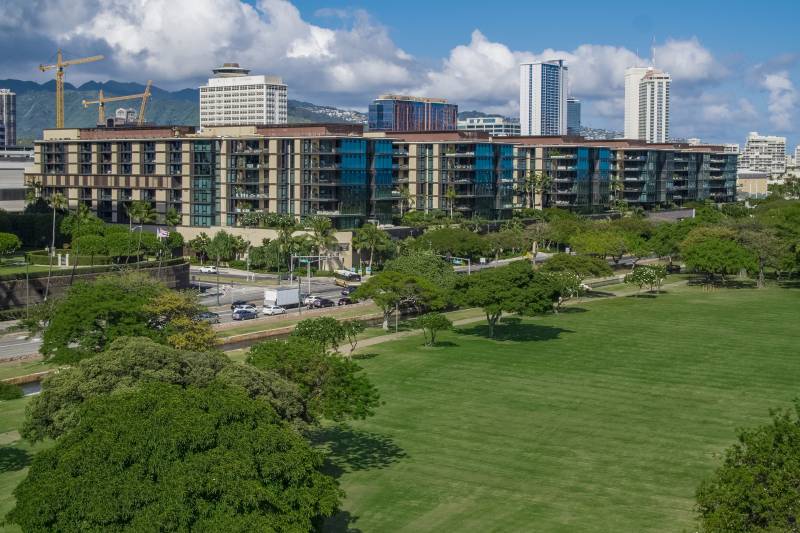 1. Indoor-Outdoor Design
The most significant design feature for Park Lane is the indoor-outdoor flow of the structure. Sited on over 7-acres of land, the easiest way to envision Park Lane is to imagine a horizonal high-rise. Instead of long enclosed hallways, Park Lane is connected by open-air outdoor walkways, allowing homeowners to pass across the development outside enveloped in fresh trade winds and lush oxygenized landscape.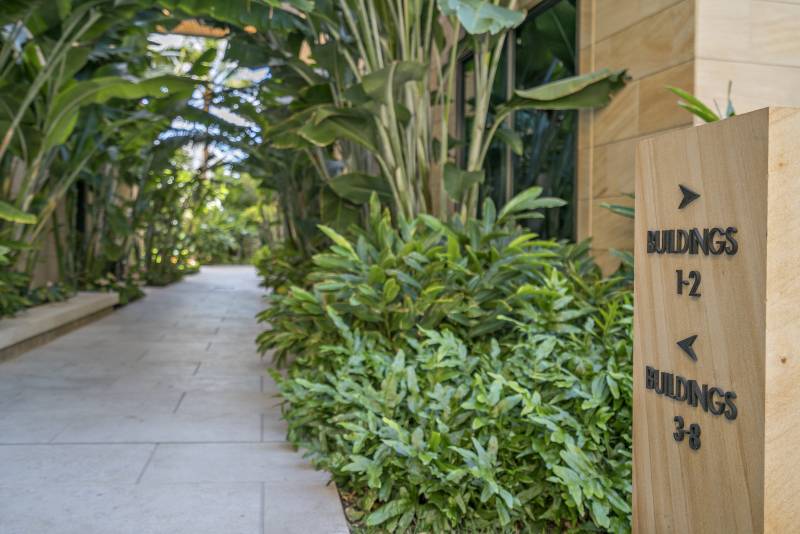 2. Open Lobby
Inspired by an expansive entrance of a renowned Mauna Kea Beach estate, Park Lane's lobby is an open-air architectural experience, allowing homeowners a spacious portal to welcome guests or utilize dedicated personnel, all within an outdoor environment. Park Lane also offers homeowners underground vehicle access to their specific building, bypassing the front lobby if preferred.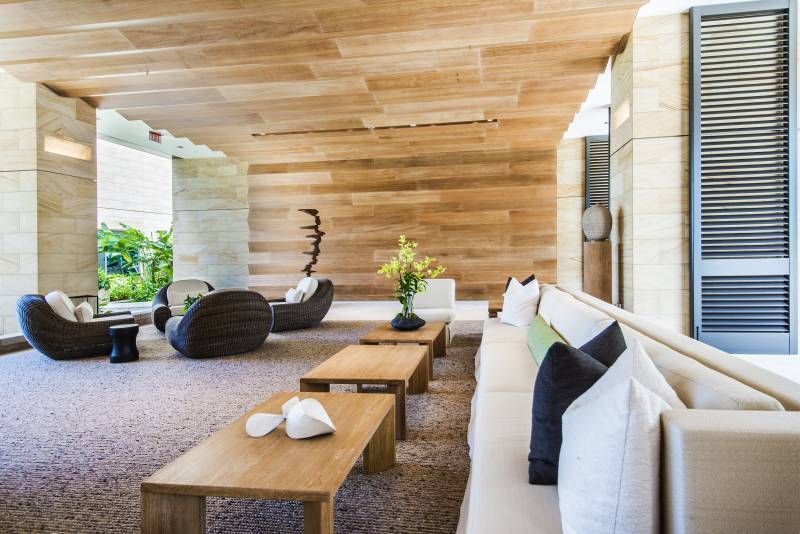 3. Twenty-Two Elevators
Park Lane has 22 elevators! With two elevators per building, Park Lane homeowners are naturally social-distanced in their comings and goings. Park Lane also features seven smaller boutique-sized buildings within the development, each equipped with two elevators for the homeowners to utilize with complete privacy.
4. Great Lawn Outdoor Gathering Space
One of the most unique amenities at Park Lane is the Great Lawn; a wide open immaculately manicured green escape for homeowners to enjoy safe, social-distanced gatherings with panoramic ocean views.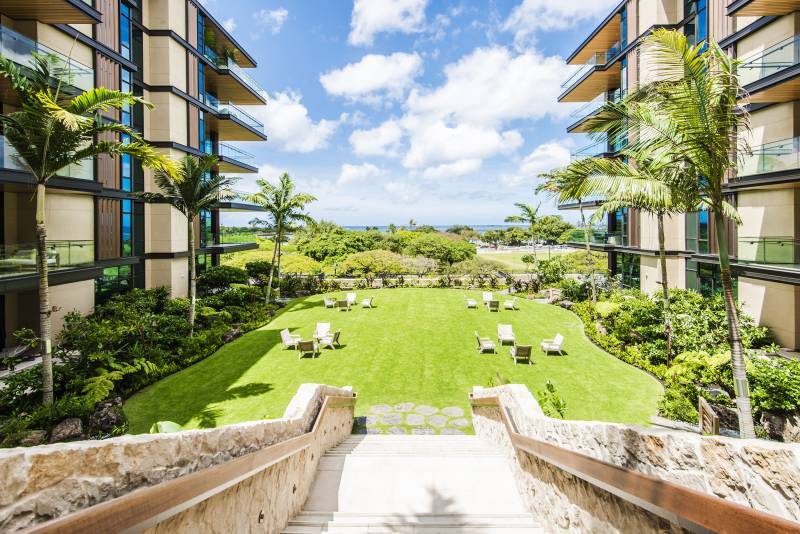 5. Individual Ducted AC System for EVERY Unit
Perhaps the most important engineered design of Park Lane is their advanced, air-conditioning system. Every home at Park Lane has a dedicated AC that is individually ducted to ensure no air is shared nor circulated between units.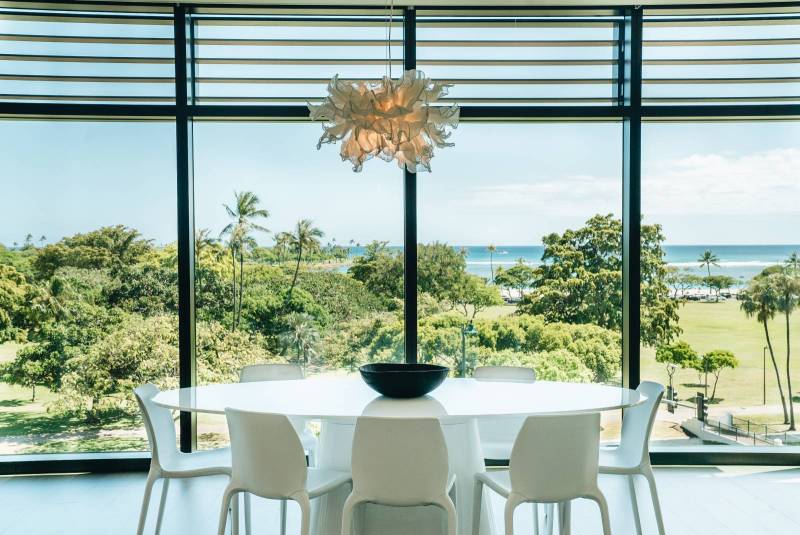 6. Private Elevators, Pools, Yards & Connecting Garages
If you are high-risk or just choose to take more precautions, Park Lane has several homes on the property that feature private elevator access, private pools, exclusive yards and dedicated garages that connect directly into your residence.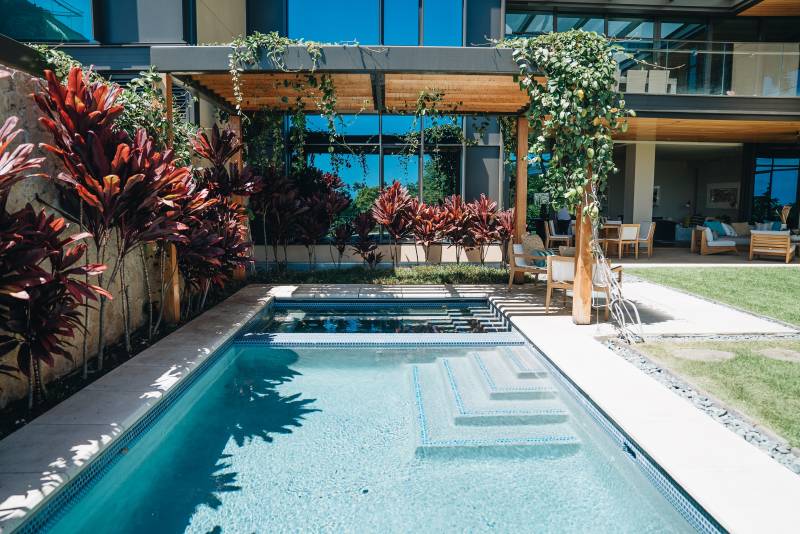 Current available homes at Park Lane start at $1,650,000 for a One-Bedroom Residence. Several turn-key, fully furnished homes at Park Lane are available including 2-Bedroom Courtyard Residence #7602 and 3-Bedroom front Ocean Residence #7401.
Please contact me for a complete list of available inventory at Park Lane or to schedule a private showing.