Can you feel it? It's invisible and most of the time very subtle…but it's become part of the new norm in coping with life these days. Your breath. Are you holding it? Are you able to exhale? I can relate. I feel as though we have all been holding our breath since March when the global pandemic of Covid-19 ripped our realities apart. Eight months later, the impact of Covid-19 in the State of Hawai'i still has me holding my breath.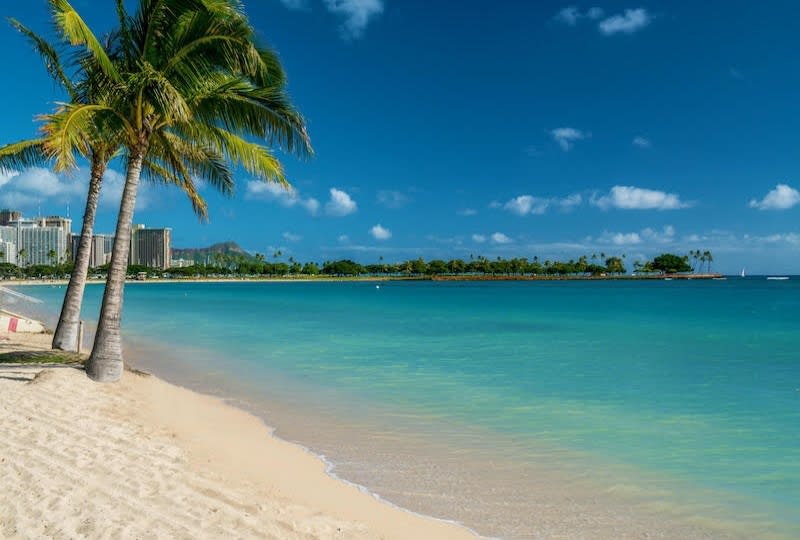 A rare shot of Ala Moana Beach Park completely empty during the Covid-19 lockdown in Honolulu.
As a quiet observer, when the pandemic hit, I did what I naturally do best, I put my head down, protected my family, and got to work…yes, virtually, as the pandemic has quickly reshaped the values of home. As such, the volume of luxury real estate on
Oahu
has been exceptionally high with many making the move from the West Coast to Hawai'i to escape Covid-19 shutdowns; the devastating wildfires and general unrest in the larger populated cities across the United States. Like many other U.S. sub-cities, buyers see Honolulu as both a short-term solution for a year-long escape from their 'normal life' and potentially, as a place to call home FOREVER.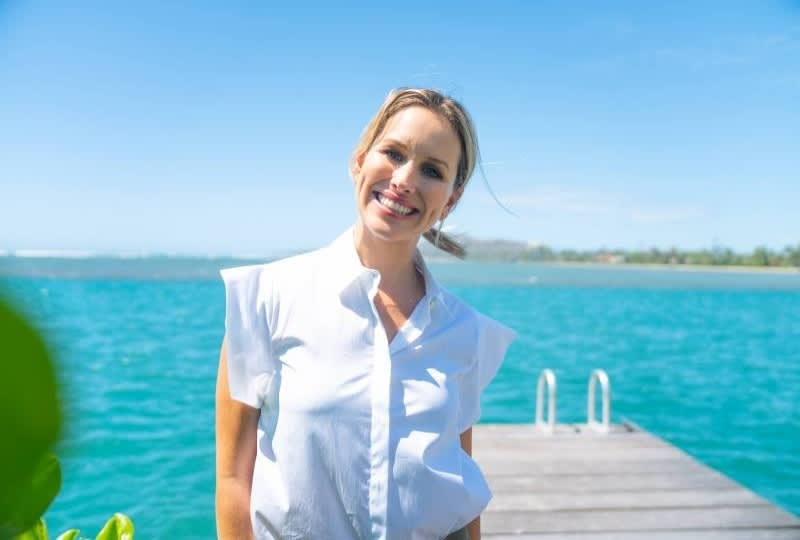 Oahu Luxury Real Estate Agent Noël Shaw
While I am grateful for a banner year of professional success, these past eight months have been filled with mixed emotions as my heart weighs heavy for Hawai'i and the thousands of hospitality workers and business owners across the State who are out of work or struggling to stay afloat. Having been a restaurant owner in Honolulu for 12 years, I know the unmeasurable obstacles these operations faced even before Covid-19, and I cannot comprehend what it feels like to be a restaurant owner in 2020.
Amid the uncertainty, I was reminded of two very important and fundamental values in Hawai`i: "KULEANA" (responsibility)and "KOKUA" (to help and give back). I cannot think of two more important social responsibilities to embrace during this pandemic.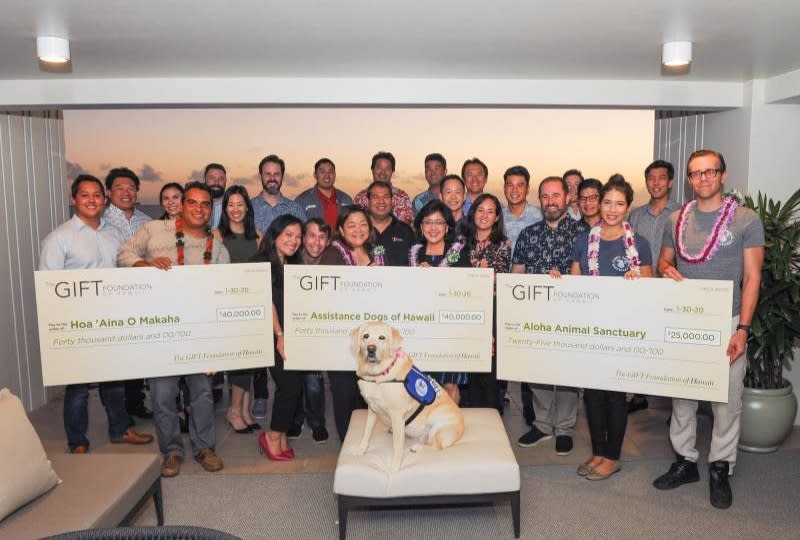 The Gift Foundation of Honolulu Board of Directors & Keoni Ford, Michele Hadano, Ipo, Barbara Harada, Anchi Howitz, Robert Barsocchini
The first Charity Board I joined in Honolulu was "The Gift Foundation of Hawaii." It was through a decade of serving as a Director that I developed my philanthropic philosophy. I decided that if I was going to work in the "for-profit" sector, I would also significantly commit to supporting my peers who were leading careers in the "non-profit" sector throughout Hawai`i.
In Hawai'i, we have over 13,187 registered 501(c)(3) Non-profit Organizations (that's A LOT!!) and as a community we all rally to give back to these organizations in significant ways. Naturally, taking care of each other is a part of our Island culture and I encourage all of my clients new to Hawai'i to join us in supporting Hawai'i's non-profit community. It's fulfilling and perhaps the best way to make new friends or network in the islands.
To follow are the organizations I have chosen to support this year. All of these organizations are Hawai'i-based non-profits who deploy their funds exclusively throughout the Hawaiian Islands: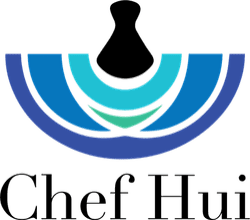 At the start of Hawaii's Covid-19 pandemic, local entrepreneurs and husband and wife team Chef Mark and Amanda Noguchi, saw immediate needs to support local agriculture and farmers; to malama (take care of) the 'aina (land), and to encourage families to eat healthy, locally sourced produce while also learning to cook together. In addition, they serve the more than 10,000 families a week, statewide, with fresh produce boxes, meal kits, and chef-prepared meals, all while continuing their "Feed the People" resiliency community outreach programs.
@chefhui
#GiveandGoHi #FeedthePeeopleHi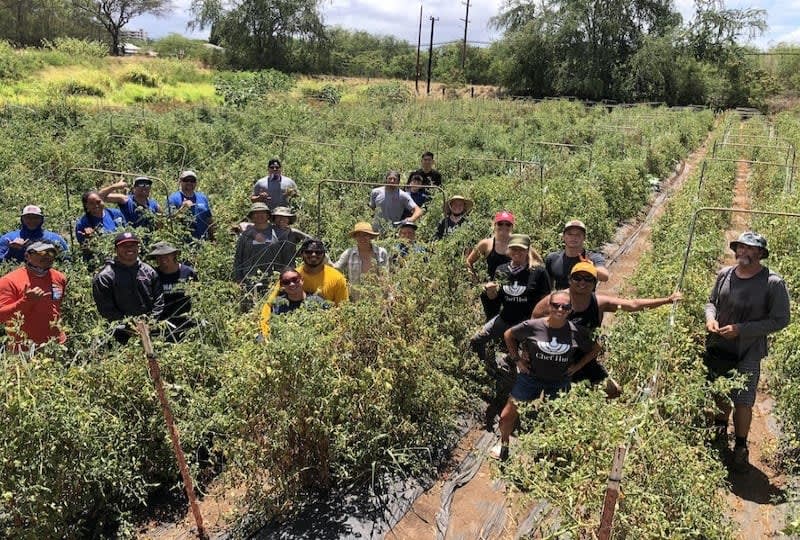 Chef Hui leaders and volunteers "rescuing" crops to donate to local chefs & restaurants.
Meaning 'New Life for Our Children,' Ho`ōla Nā Pua(HNP) is committed to the prevention of child sex trafficking and providing care for youth who have been exploited. Today, not only does HNP offer integrated programming reaching thousands of youth, community members and stakeholders across the state of Hawaii annually, but is considered a national partner and a rising standard in the global effort to stop sex trafficking permanently. Amid Covid-19, the demand for trafficked innocence surged, upwards of 600%; all of HNP outreach programs adapted to virtual formats, and not one child in their care was harmed. In addition, they launched the
#PearlHaven19Challenge
to complete the construction on Hawaii's much anticipated "Bromley Family Pearl Haven Campus." The comprehensive residential treatment campus is slated to open in early 2021. The first of its kind in the Pacific.
@hoolanapua
#shinethelight #endsextrafficking
Artists rendering of the Bromley Family Pearl Haven Campus.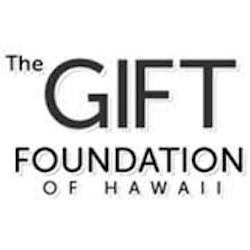 As mentioned above, the Gift Foundation of Hawai'i is a charity board comprised of young yet notable Honolulu business leaders who throw an EPIC Halloween Fundraiser each year, with the goal to donate their proceeds to a myriad of non-profit organizations leading in change and philanthropic progress. Due to Covid-19 restrictions, their annual soirée has been canceled for 2020, but they are still vigorously fundraising and developer Brookfield Properties has stepped in to match every donation up to $100K. Don't let the "young" leaders portion of this non-profit deter you. To date, this board has "Gifted" over $3-million in unrestricted funds to local non-profits. They are CHANGE MAKERS!
@gifthawaii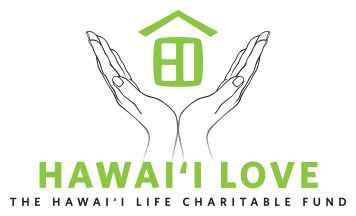 With each real estate closing, I donate a portion of my sales commission to Hawai'i Life's own Charitable Fund, the
Hawai'i Life
Charitable Fund (HLCH) which is a donor-advised fund through the Hawai'i Community Foundation that deploys funds across the State to various non-profits in need. HLCF's mission is to "work to preserve Hawai'i's beauty and culture by supporting its people."
@hawaiilife
When you integrate Hawaiian values of giving back to community, I promise you, it gets easier to exhale. Please join me in supporting those in need.
With Aloha,
Noël